Aquaponics is a natural method of growing plants as it is growing in the soil. Neither does it change the rate of growth nor their features. They grow through all phases as they would have in pots or in gardens.
While aquaponics may seem slightly tricky and sound heavy as if it is equipment, it is actually very easy to set up and maintain. If you plant your plants right away, after creating your system, they will probably die. However if you wait for a couple of weeks to see your system mature and the interdependency increases.
The fish in the aquarium share a symbiotic relationship with the plants. Plants grow with the help of the waste from the fish while fish grow with the air from the plants. This is possible because the roots of the plants are in contact with the water. If you ensure that the system works properly, both the plants and the fishes will have a good harvest.
Aquaponics system can be used to grow any type of plants, vegetables, fruits, herbs or flowering plants. You can mix and match different varieties of plants just to create your own favourite Aquaponic system. Before starting out, it is important to know about the best suited plants for your Aquaponic system. The biggest factor to choose Aquaponic plants is the availability of seeds and saplings, and whether they are accustomed to the climate around you.
You can use your Aquaponic system either for harvesting fishes, vegetables or for home decor. If home decor is your primary criteria, you can choose beautiful colouring flowers and fruits. For harvesting fruits and vegetables you can go for herb plants, cucumber, tomatoes or pumpkins.
To choose best plants for aquaponics, pay attention to the following points:
Climate: your climate is the most important factor for choosing your plants. Most plants die out in insufficient moisture, sunlight or warmth.


Geographic placement: The angle of sunlight for your plants plays a major role in your system. Climbing plants, root plants will not be a major problem if the roots build a solid grip on the breeding bed, it can grow and cover the complete surface.


Growth rate.: Since there is no earth or soil to provide nutrition for the plants, their growth rate depends completely on your maintenance and the efficiency of your system


Survival of the plant in extreme weather: Try to regularly choose and cross warm plants and cold plants to get repeated harvests. There is no point in going against Mother Nature and forcibly trying to fit the plants in extreme conditions. Every plant has an optimum range of temperature in which they flourish.
For beginners, we can start with best plants suitable for your aquaponics. In addition to vegetables and fruits ,we can also grow herbs in an aquatic environment.
best plants for aquaponics
Watercress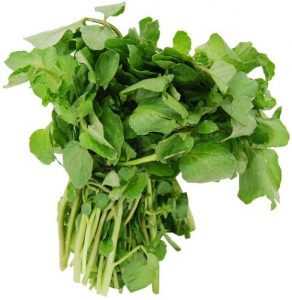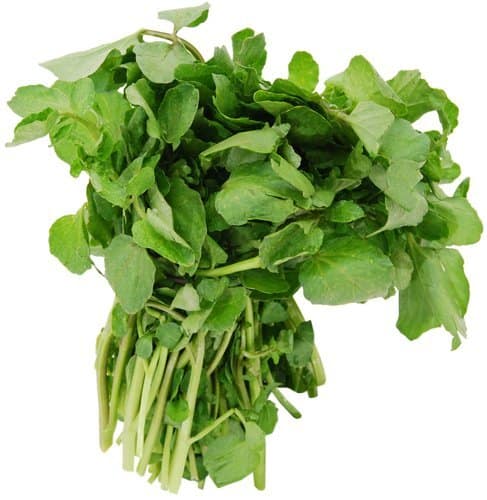 One small sampling of watercress can grow at an abnormal rate and multiply itself. Due to its fast growth it is one of the best plants for your system. However your water system may get clogged due to its enormous pace of multiplication. You can only include a small part of your watercress in your food; the rest remains unused either ways.
Lettuce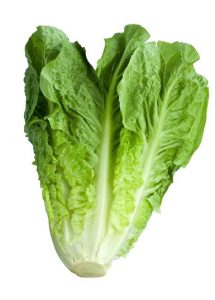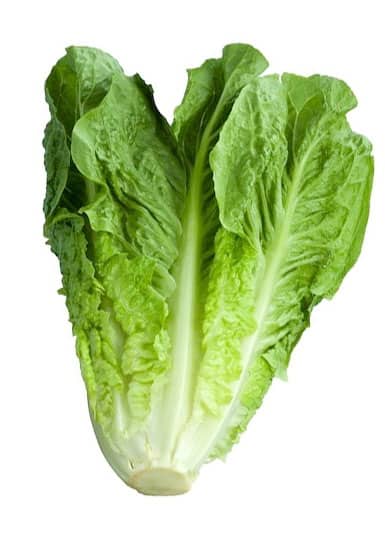 The aquaponics raft system is especially good for growing green leafy vegetables like spinach lettuce etc; not only are they a healthy food source but are also very easy to grow. Lettuce can be grown in water system that has a high nitrogen content, low phosphorus and potassium levels. Lettuce can be harvested 45 to 50 days after planting them. To grow lettuce all the year round, home temperatures below 76F are the best options for Aquaponic systems.
Parsley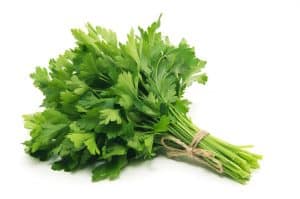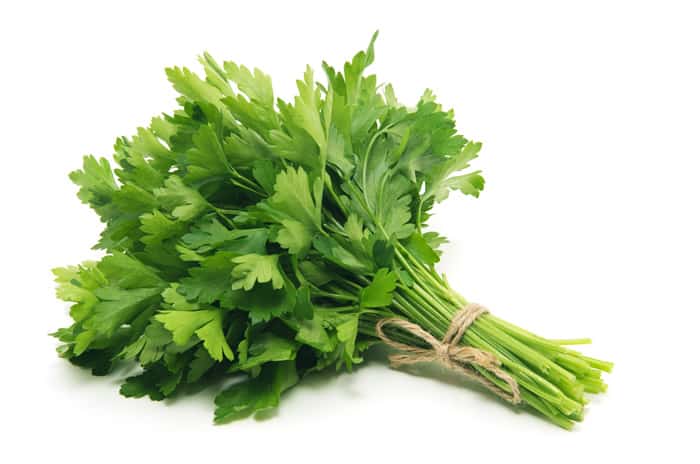 Parsley is a common herb used in Mediterranean dishes. Not only being used as a garnishing element in your dishes, parsley has antifungal, antibiotic, antifungal, and anti-inflammatory properties, and works as a mouth freshener when you chew a freshly plucked twig of parsley.
Parsley is an undemanding crop if you consider its requirements. It grows fairly well and fast in your aquaponics system and with long harvests; it grows for a long time. The only constant requirement for parsley is strong sunlight, and you must keep them away from shade if you want fewer strings.
Kale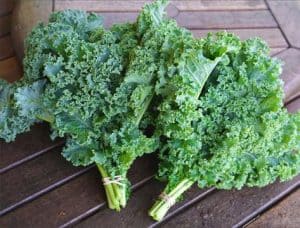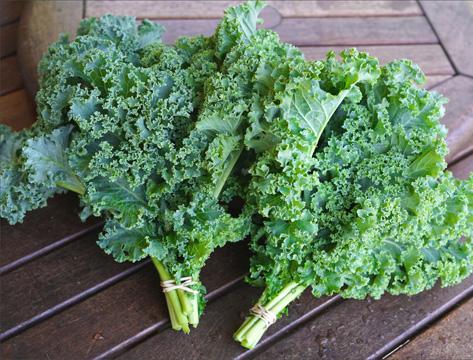 Like other aquaponic plants, Kale grows quickly. Kale's require a layer of gravels to grow efficiently. If temperature falls to very low levels you may consider shifting your system indoors as these plants require sufficient sunlight.. However, you do need to keep in mind that temperature over 21°C tends to be on the warmer side for Kale.
Pak Choi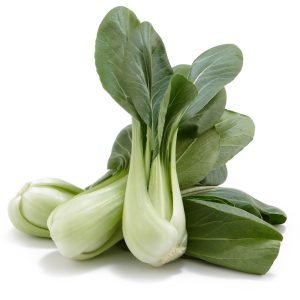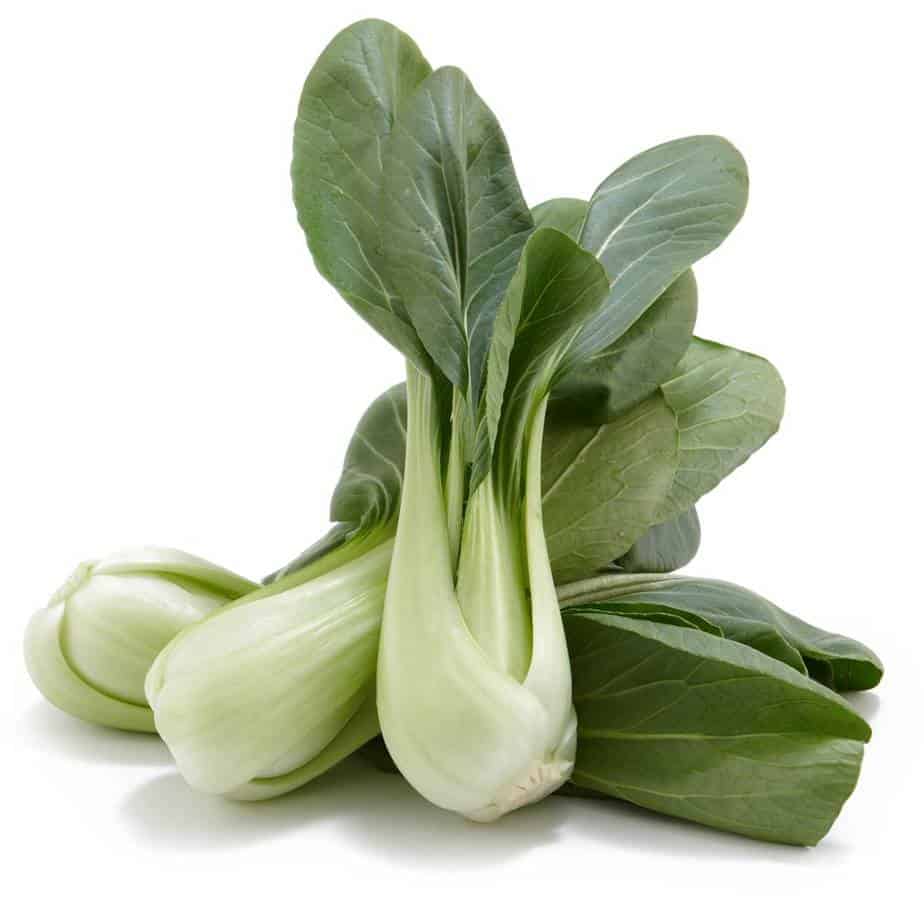 Aquaponic Pak choi has essential phytonutrients and antioxidant properties with significant portion of vitamins A,C And K. Variety selection is extremely important before growing Bok choi or Pak choi in your system. Yield and quality should be evaluated throughout the year because of the influence of air, temperature and other factors affecting their quality.
Their average pH range is from 6.0 to 7.5 with an optimum temperature Range of 55-75F. Germination takes about 4-7 days while you receive complete harvest after 8 to 11 weeks.
Basil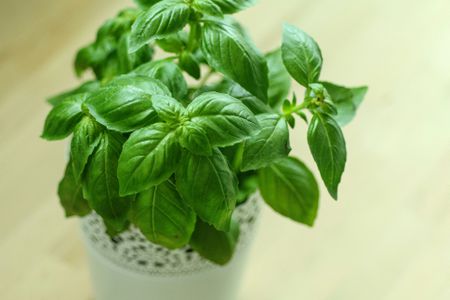 Basil is the best known culinary herb that is most productive and reliable when grown in a soilless environment. Basil is exclusively used in different types of sauces, salad dressings, garnishing and in various other world cuisines.
Basil not only helps in gastric problems and indigestion but its paste serve as an antibiotic in case of injuries. Growing Basil is extremely easy in a well equipped Aquaponic system. However, it grows extremely fast and requires trimming and chopping off of leaves at regular intervals to prevent it from overgrowing up to the drains and clogging the passages, and cover the harvest lights. They get ready in about 20 to 25 days.
You can also grow other herbs in small Aquaponic systems like spinach, coriander, Swiss chard, arugula, mint, wheatgrass and radish sprouts. Once you get a clear idea about growing herbs in your Aquaponic Garden , you can mix and match varieties and harvest them together.
Large Aquaponic Systems are kept in greenhouses or separate areas with appropriate dense systems to suit both high nutrient and low nutrient plants. Large systems can grow herbs, greens and larger plants like tomatoes, peppers, cucumbers, beans, squash, peas, cauliflower, cabbage, and broccoli. Larger systems require higher nitrogen phosphorus and potassium content for better yield and more fishes.
Aquaponic Plants For Large Systems
Tomatoes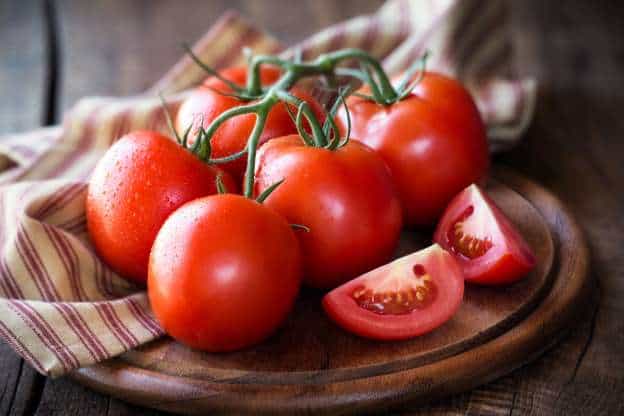 Tomatoes require an optimum temperature of about 65 F to 85F. tomatoes stop growing if the temperature increases above 95F. If the temperature goes past 85F at night, the tomatoes do not turn red. Tomatoes are to be kept well drained, even in an aquaponic system where the plants remain submerged for a considerable amount of time.
The optimum temperature is thus 75F to 85F to facilitate excellent growth. Tomatoes prefer to have a water pH of 5.5 to 6.5.Use fishes like Tilapia, Koi, Crappie, Goldfish or Angelfish that flourish in hot climate. Tomatoes should be grown in aquaponic system with a distance of 2 feet apart .Growth can be seen within 2 to 4 weeks of planting them.
Cucumbers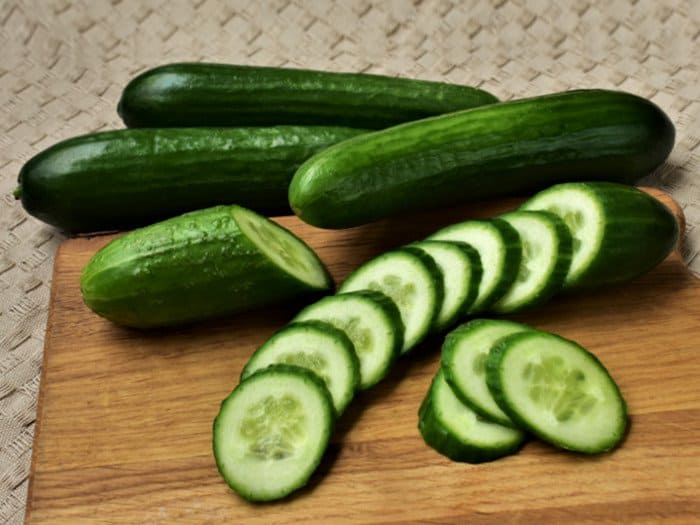 Grow the cucumber in a growing tank with a circulation system for better results. Cucumber grows well in Led growing lights with 18 degrees average temperature. Cucumbers being Vines take up a lot of space and grow well where there is adequate sunlight and humidity. There has to be a gap of 30 to 60 cm between the plants and they grow upto a height of 2m and breadth of 80 cms.
The optimum day time temperature can be kept around 22 to 28℃ and the night time temperature varies from 18 to 22℃. You can expect germination in 3 to 7 days after planting them. As they have a large root structure , they should be kept away from plumbing parts, lest they should block the water passages. A good concentration of nitrogen and potassium will produce a good yield of cucumbers. Cucumber plants usually produce 10-15 fruits after 2-3 weeks.
Peppers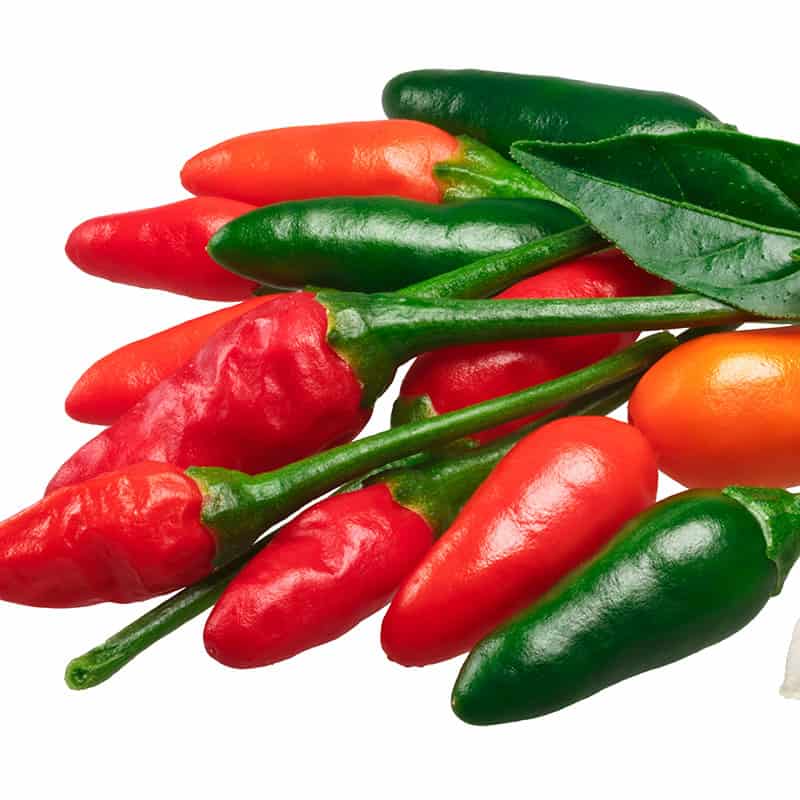 Peppers are grown in Grow Trays that can accommodate about 200 plants each of dimensions 12in x 12in (30cm x 30cm) Peppers are planted once a year, twice only if the plants stop producing.
Usually planted once a year, a second planting can be initiated as plants begin to stop producing the saplings are very small when they are planted and takes a 3-4 month growing period before harvest and the production takes over 200 to 230 days. pepper plants are pruned by keeping just a couple of main stems. In an aquaponic system pepper plants yield 20 to 37 peppers per plant.
Cauliflower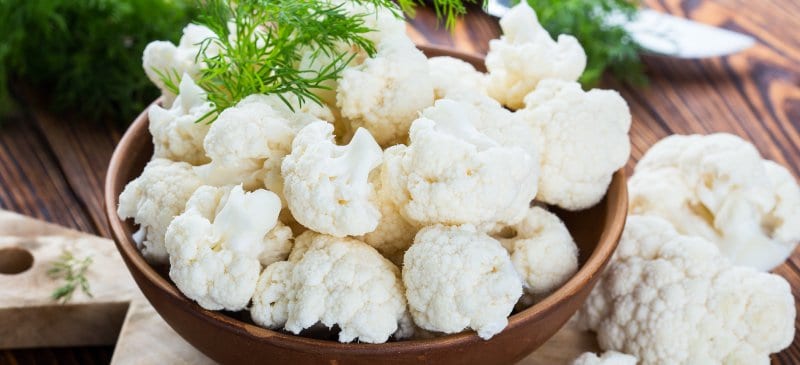 Cauliflower is one of the most widely eaten vegetables in the world. With an average p level requirement of 6.0–6.5, these plants can grow well in Aquaponic systems. In the system the plants are to be placed with a space of 45 to 60 cm between each of them. Cauliflowers take 4-7 days to germinate when kept in an optimum temperature level of 8–20 °C.
It takes 2–3 months for the crops grown in the spring season and 3–4 months for cauliflowers grown in autumn. Cauliflowers in an aquaponic system requires and initial vegetative growth temperature of 20–25 °C , 10–15 °C for head setting . Media beds can be used as an appropriate aquaponic setting. This highly nutritious and tasty food ingredient can be produced well in an aquaponic setting when kept in places of optimum sunlight and humidity.
Beans And Peas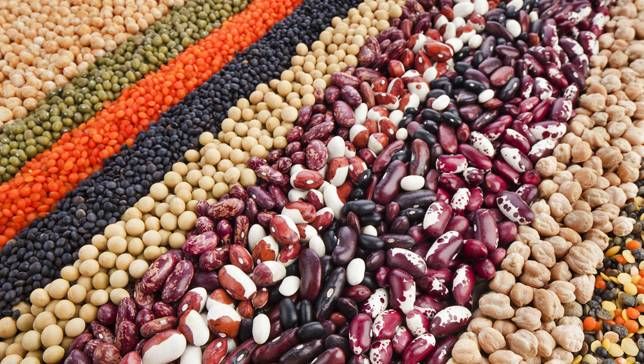 Bush and climbing varieties of beans and peas both grow well in an aquaponic system. Climbing ones are preferred in the aquaponic system where less space is taken making maximum use of the aquaponic bed. Climbing varieties also yield 2 to 3 times more than the bush varieties.
Beans and peas require an average pH level of 5.5 to 7.0.Bush and peas plants should be grown in the system with a space of 10–30 cm depending on variety (bush varieties 20–40 plants/m2 climbing varieties 10–12 plants/m2. These plants require 8 to 10 days for germination with an optimum temperature of 21–26 °C .
Again, depending on the variety of the beans or peas they take an average of 50–110 days to reach maturity. Beans and peas plants grow well in an optimum temperature range of 16–18 °C night, 22–26 °C during the day. Climbing varieties are grown in summer while the stunted varieties are more adapted to the shady and short day conditions of spring and autumn.
Broccoli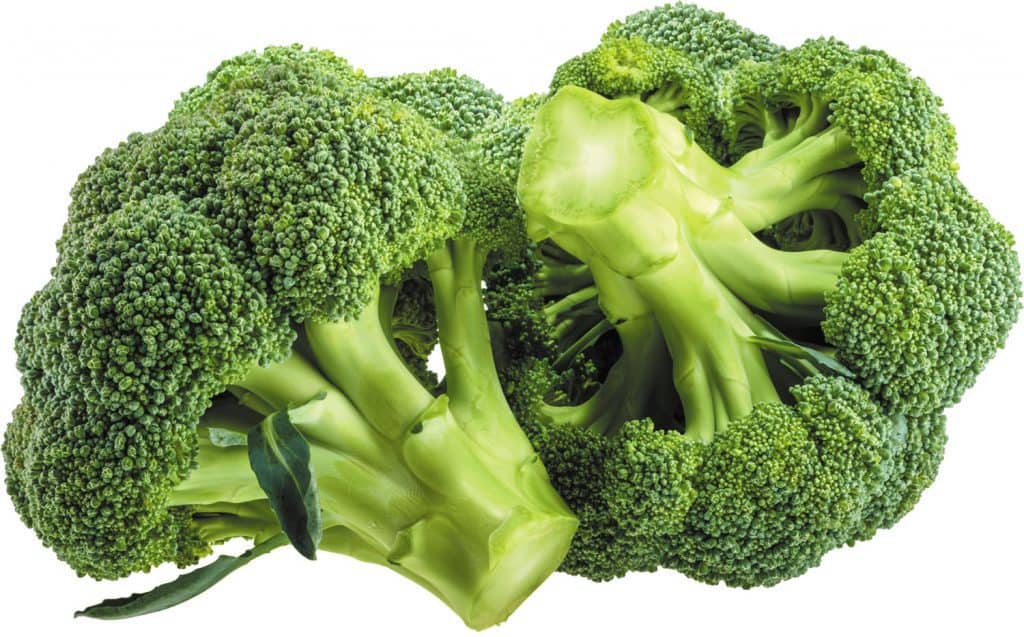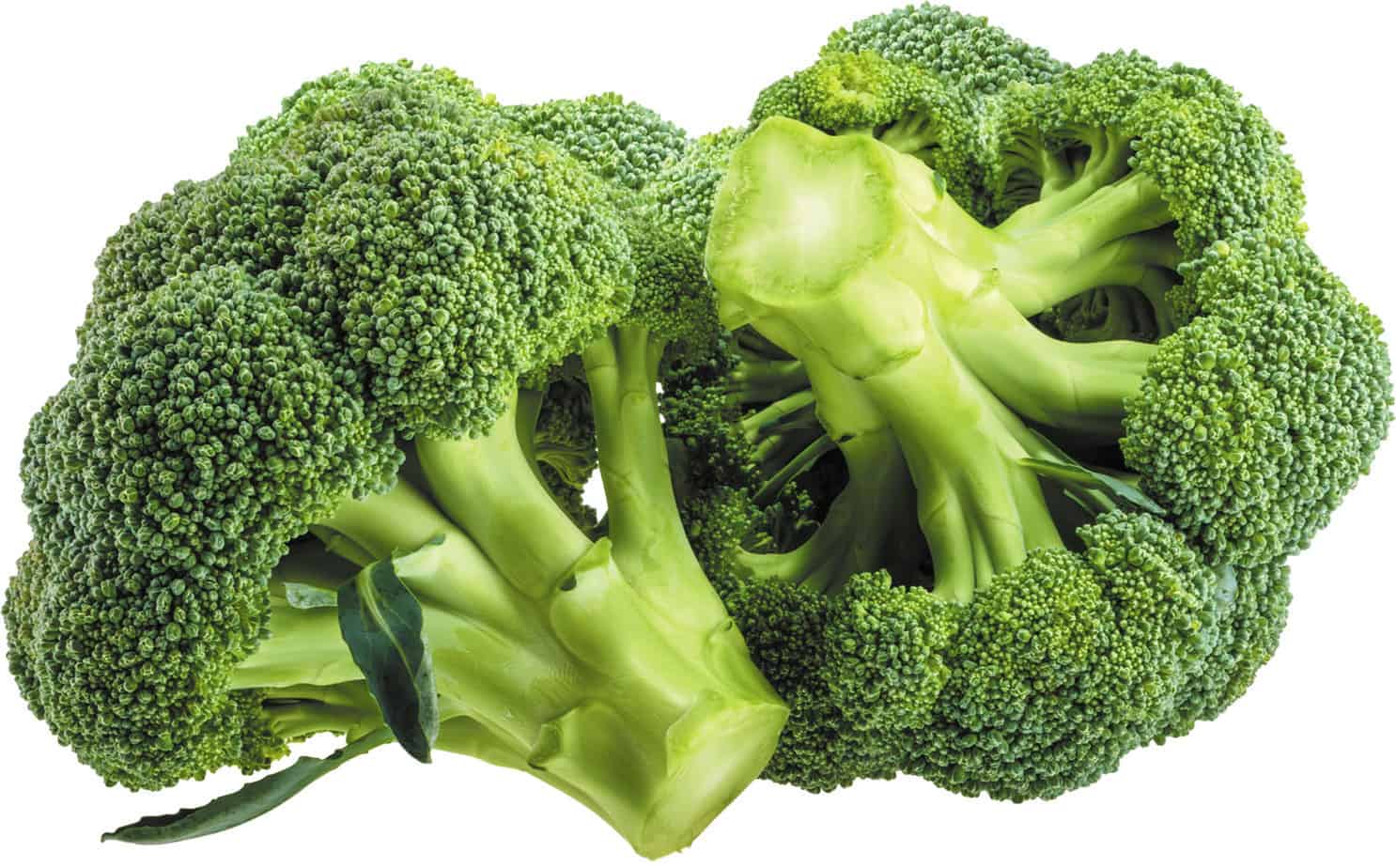 Broccoli is a highly nutritional winter vegetable that can be grown in aquaponic system with a little bit of prior knowledge about its requirements.
The media bed is the suitable aquaponics set up for the vegetable as it is a heavy weight big plant that is high nutrient demanding Broccoli grows well when the temperature is between 14–17 °C during the day time.
Warmer temperatures causes premature bolting. Winter varieties do well with temperatures of 10–15 °C. Broccoli takes 4 to 6 days to germinate and 60 to 100 days to grow after transplant. Broccoli can be kept in water with pH levels of 6 to 7.
Plants That Should Not Be Grown in aquaponic systems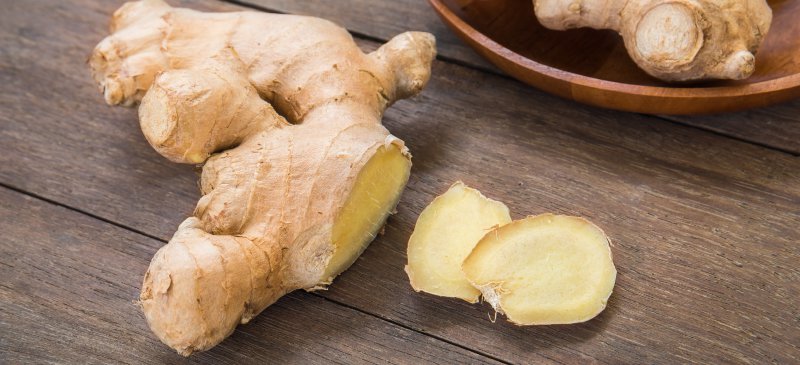 Ginger is one of the worst plants to grow in an aquaponic system. While some people have mastered the art of growing ginger in their system, most people cannot handle the excessive roots that push the clay and pebbles away from the soil. The rhizomes create a foliage and spread over other plants suffocating and blocking them in turn.
Conclusion
With a detailed information about the knowhow and the appropriate requirements of your chosen plants you can produce your own yield in an aquaponic system.
The guidelines given are just an overview from the experiences gathered from aquaponic farming from a long time. Specific Growing instructions and harvesting requirements are given just to provide an overview before you start creating your own aquaponic system.
This list is by no means exhaustive. You can also use your own list of vegetables and fruits and mix and match them to create your own garden with better results.